3385 Potomac Way, Idaho Falls, ID 83404 – 208-522-7246
1425 Parkway Drive, Blackfoot, ID 83221 – 208-785-7246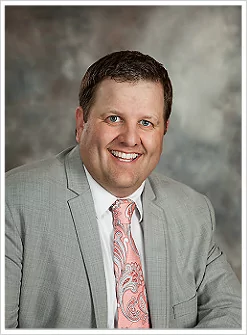 Jed Willardson, PA‑C graduated from Idaho State University in Pocatello Idaho in 2008 with a Master's Degree in Physician Assistant studies. Prior to that he received a bachelor's degree in Biology from Brigham Young University Idaho. Jed has been working in Pain Management since 2008. He understands that chronic pain is a complex condition that can affect patients mentally, physically and emotionally. Jed enjoys using a compassionate and knowledgeable approach, utilizing multiple treatments and modalities to achieve improved pain control and increased function.
Jed has lived in Idaho since 2002. In his spare time, he enjoys spending time with his wife and 3 sons. He enjoys being in the outdoors hunting, fishing, camping, hiking, and horseback riding.