1950 East Clark Street, Pocatello, ID 83201
(208) 232-7246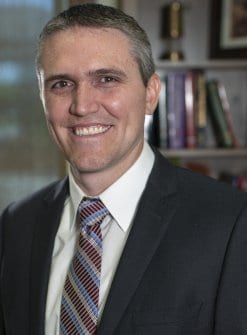 Dr. Runyan is fellowship trained and board certified in interventional pain. He completed his Bachelors degree at Brigham Young University – Idaho. He is a graduate of the University of Washington School of Medicine where he obtained his Medical Doctorate degree (MD). After medical school, Dr. Runyan attended the University of Utah and world renowned Huntsman Cancer Hospital to complete both his residency, specializing in Anesthesiology, and a subspecialty fellowship in Interventional Pain Medicine. Dr. Runyan has had the highest level of training available for a pain specialist. He utilizes a multidisciplinary approach to treat pain.
Dr. Runyan is originally from Colorado. He is committed to service and served a mission for his church in French Polynesia where he became fluent in both the French and Tahitian languages. Away from work, he enjoys spending time with his wife and children, skiing, sports, and being in the outdoors.
Fellowship trained and Board Certified in both Anesthesiology and Interventional Pain Medicine.