1950 East Clark Street, Pocatello, ID 83201
208-232-7246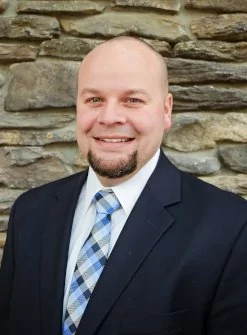 Tyler Hepworth, PA‑C graduated from Touro University in Henderson, Nevada in 2010 with a Master's Degree in Physician Assistant studies. He completed his undergraduate studies at Idaho State University in Pocatello, Idaho. He joined Pain & Spine Specialists of Idaho in November 2017 after working in the emergency room for 7 years.
Outside of work Tyler enjoys hanging out with his wife and their 4 boys on the ski hill, soccer field, basketball court, home, and pretty much everywhere else! Tyler also enjoys waterskiing and warm weather! He dominates his boys in Monopoly, loves to "putter" on projects, and has a seriously mean sweet tooth!