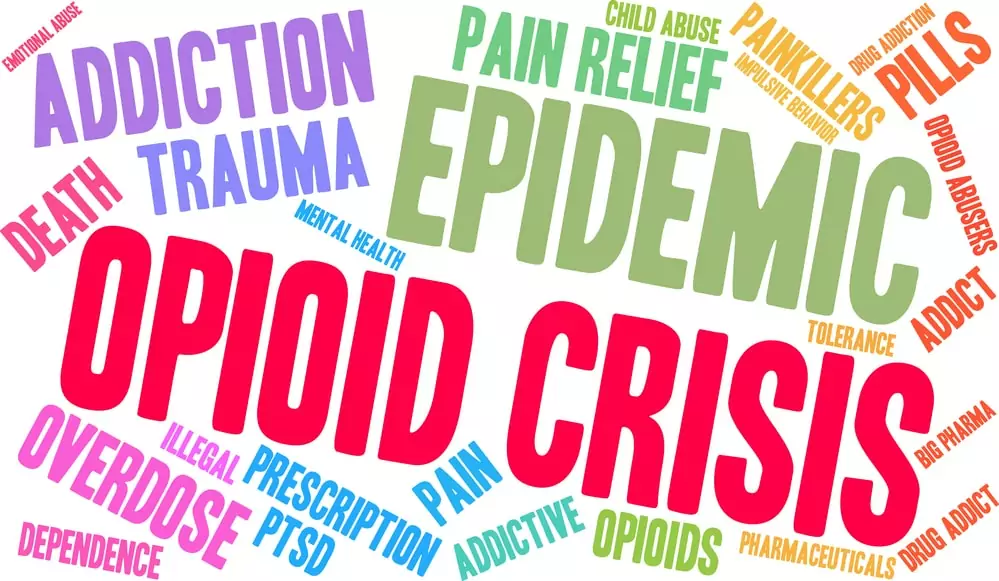 You don't have to look very far to hear that the United States is in the middle of a national "opioid crisis." What does this mean? Why is there so much hype about opioids? As you can probably imagine, the national opioid epidemic did not just happen overnight. In fact, it likely started in the early 1990s following a sharp increase in the prescribing of pain medications.
This was influenced by the reassurances given to prescribers by pharmaceutical companies claiming that the risk of addiction and abuse was very low. By 2010, the medical community made efforts to decrease opioid prescribing, making prescription opioids harder to obtain. This resulted in a rapid increase in deaths from heroin abuse. Deaths due to heroin-related overdose increased by 286% from 2002 to 2013, and approximately 80% of heroin users reported misusing prescription opioids before turning to heroin. Finally, starting around 2013, the use of illicitly manufactured fentanyl resulted in a sharp increase in opioid-related deaths with over 20,000 deaths occurring in 2016 alone.
Opioids, on the other hand, have been used for thousands of years for medicinal purposes. Plus, chronic pain is becoming increasingly common. In fact, over 76 million people suffer from chronic pain, which is more than diabetes, coronary artery disease, and cancer combined. It is one of the most common reasons people seek medical attention today.
What Can We Do?
So, what do we do about the opioid crisis? Do we just abandon opioids altogether? No, of course not. There have been many efforts in the last decade to try and reduce and minimize the risk while maximizing the benefits of opioids. The US Centers for Disease Control and Prevention (CDC) issued guidelines, and the Human and Health Services created additional recommendations. One of the most important principles outlined in these guidelines is the implementation of a multi-disciplinary approach to pain management.
What is the multidisciplinary approach? First, people with chronic pain need to start by working with a board-certified pain specialist. Someone, who has been specifically trained to correctly diagnose and treat chronic pain. These specialists will initiate therapies to help reduce pain, alleviate suffering, and improve function and quality of life. Other therapies are implemented including physical therapy, behavioral health, integrative health, medication management, and interventional procedures. Maximal relief and benefits often come from taking advantage of these highly effective and specialized therapies.
Chronic pain is only going to become more prevalent in our society. And while opioids have risks, they also can help alleviate suffering and improve function in the right person. Under the care of a pain specialist, opioids are being used safely and effectively. We don't have to endure this opioid crisis. New innovations and technologies, as well as interventional procedures, can target pain and help you finally get the relief you are seeking. Opioids aren't always indicated for the treatment of chronic pain, however, when they are needed, it is best when they are managed under the direction and recommendations of a physician at Pain & Spine Specialists of Idaho.
References:
Annual Surveillance Report of Drug-Related Risks and Outcomes. Atlanta: Centers for Disease Control and Prevention; 31 Aug 2017 [accessed 2 Jun 2018].
Ciccarone D. Fentanyl in the US heroin supply: a rapidly changing risk environment [editorial]. Int J Drug Policy 2017;46:107-11.
Wide-ranging online data for epidemiologic research (WONDER). Atlanta, GA: CDC, National Center for Health Statistics; 2017. Available at http://wonder.cdc.gov.